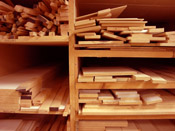 Over 24 Years in the Business
Craig S D Evans established CSD Design in Vancouver in 1988 after years of working in the millworking industry. After a very successful start, CSD Design moved to Victoria on Vancouver Island, British Columbia in 1991. In Victoria CSD design has built a significant client base, serving prominent businesses like Coast Capital Savings Credit Union and Starbucks.
In 2004 in response to a steady increase in business, CSD completed an expansion that has allowed us increase our efficiency while maintaining our high level of quality.
CSD Design would have achieved this level of success without our commitment to supplying quality products at competitive prices with a level of customer service that is second to none.
Contact us
for a quote.
Or check out our gallery here.